Technical Roadmap & Current Version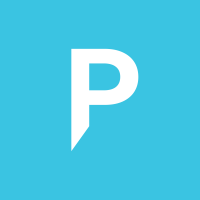 This is the roadmap outlining technical features for each stage. Please note that everything is work in progress and the roadmap is subject to change.
2021
Alpha 1 - Command-line only.

Supports only direct connections where port is externally accessible (forwarded)
Proof of concept of the communication protocol and initial peer discovery.

Alpha 2 released on 10.05.2021: Improved connectivity.

UDP hole punching
UPnP support

Alpha 3: Released on 29.07.2021:
Alpha 4: 11.10.2021

User blockchain.
Dummy API for search and other browser functionality.

Alpha 5: 14.12.2021: Launch of MVP! Peernet Browser with basic features - search, explore, and share files!
Alpha 6: 31.12.2021: Bugfixes and setup improvements
2022
We have a new roadmap for 2022! We identified 4 major releases until Beta 1 in August 2022 (which should reach product market fit). We are currently fundraising and publicly share the timeline once raising the seed round is complete.
Fixes:
* Performance improvement in UDT implementation
  a. New lite protocol
  b. Implementation improvements
* Browser: Debug terminal fixes.
* Browser: Refactoring code, remove unnecessary bulky framework. Fixes tab switches usability.
* Browser: Upgrade to .NET 6
* Browser: Fix when closing via Alt + F4.
* Setup: Delete cache folders.


Features:
* Browser: Plugin System including SDK at https://github.com/PeernetOfficial/SDK
* Browser Plugin: Video Player (initial version)

Comments